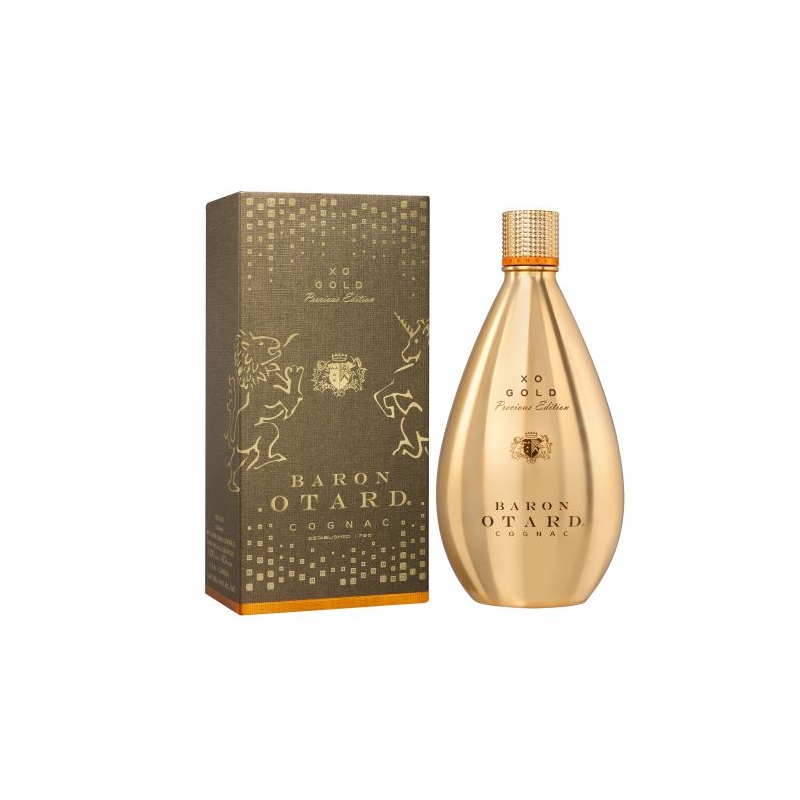  
XO Gold Precious Edition Cognac Baron Otard
Discover the perfect balance of the XO Gold of Baron Otard cognacs in a Limited Edition, adorned with a precious packaging!
Description
Tasting notes :
On the nose, its roundness reveals a rich harmony of aromas of dawn woodland, with hints of leather.
BARON OTARD XO Gold combines the smoothness of fruity flavours (plum, hazelnuts) with the softness of honey, enhanced by a touch of violet.
Years of maturing of the finest eaux-de-vie in the dim cellars of the chateau have given it a rich amber colour, with vermilion reflections, the sure sign of a cognac of great distinction.
For maximum enjoyment :
BARON OTARD XO GOLD will deliver the best of its flavour neat, as an after-dinner drink, to appreciate its exceptional lenght on the palate.